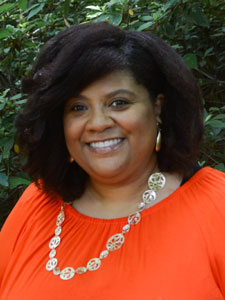 Crystal Yarborough
LCSW, LCAS, CCS

Crystal is a Licensed Clinical Social Worker (LCSW), Licensed Clinical Addictions Specialist (LCAS) and a Certified Clinical Supervisor (CCS). She graduated from the University of North Carolina at Chapel Hill in 2009 with a Master's Degree in Social Work. Throughout her career, she has worked with adolescents, adults and families in a variety of mental health settings, including a state psychiatric hospital, substance abuse therapeutic community, community-based mental health agency and military facilities.
Crystal has training in several evidence-based treatment models, including Prolonged Exposure (PE), Cognitive Processing Therapy (CPT), Eye Movement Desensitization and Reprocessing (EMDR), Cognitive Behavior Therapy (CBT), Acceptance and Commitment Therapy (ACT) and Interpersonal Therapy for Depression (IPT).
Her goal as a therapist is to help clients achieve a rich and meaningful quality of life.  Crystal works with her clients in a caring and nonjudgmental way to help them identify unhelpful patterns that hold them back and replace those patterns with more effective strategies to enhance their well-being.