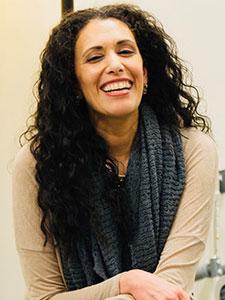 Mona Nour
PhD, LCMHCA, NCC
Mona Nour is a Licensed Clinical Mental Health Counselor Associate, and has over 15 years of experience in counseling, teaching, and program development in colleges and schools. Mona received her master's degree in 2005 from North Carolina State University in counselor education with a focus on college students. She later earned a Ph.D. from NCSU in counseling, and researched identity processes of bicultural individuals whose parents immigrated to the United States.
Mona helps clients with a variety of presenting issues, and she has a special interest in experiences associated with marginalized populations, anxiety, trauma, and identity. She works with adults of all ages, as well as high school students.
As both a counselor and educator, she believes in the concept of "teach a person to fish." Therefore, she shares specific techniques to empower clients to lead independent, yet interconnected lives. Mona's counseling philosophy is Awaken, Expand, Transform. Using that basis, she helps clients examine their current circumstances, expand the world of possibilities, and transform their experiences into intentional, meaningful living.
Mona believes that knowledge is power, and incorporates psychoeducation when presenting solution-focused techniques that are based on the client's strengths. She personalizes the counseling experience, using a combination of solution-focused, cognitive behavior, and existential therapy with a humanistic, holistic foundation.
*Please note: Mona is available for Teletherapy Sessions only*