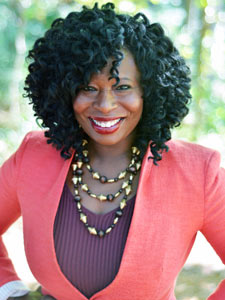 Tara S. Ayers
LPC
For more than 20 years, Tara has worked as a Licensed Professional Counselor (LPC) in the field of behavioral health.  Tara graduated from North Carolina Agricultural & Technical State University with a Master's Degree in Human Resources & Counseling. "I love what I do and am passionate about helping people reach their goals!" Tara explains.
She enjoys working with individuals with a variety of concerns including depression, anxiety, stress management, life adjustment concerns, career counseling, general life coaching, anger, grief issues, body image, substance abuse, adolescent and teen issues and parenting concerns. In addition, Tara enjoys working with women around fertility concerns and postpartum depression. Her other passion is helping people with general health and wellness concerns, including wellness coaching, supporting individuals through weight loss surgery or through in vitro fertilization.
In her practice, Tara uses a combination of cognitive behavioral therapy, reality therapy and solution-focused techniques. Her goal is to help individuals become better versions of themselves while gaining valuable coping skills to deal with everyday life stressors.