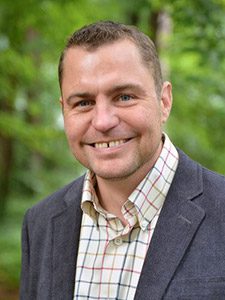 Dave Hughes
LPCA
As a Licensed Professional Counselor Associate, Dave enjoys working with adults and teenagers, especially around issues with depression, anxiety, addictions and other mental health concerns. He integrates a psycho-biological approach to his work through Somatic Experiencing, a powerful tool for working with trauma in the nervous system. Dave has extensive experience in working with trauma, anxiety and stress, as well as identity and life transition struggles.
Dave believes in the power of human connection to create healing, growth and foster resilience. He works from a somatic and existential-integrative approach to meet the needs of each client.
A 15-year U.S. Army veteran, Dave also teaches military resilience and suicide prevention in the Army Reserve. Dave earned his Master's degree in Clinical Mental Health Counseling from North Carolina State University and a Bachelor of Science in Psychology from Liberty University.
Dave is a proud member of both the Association for Spiritual, Ethical, and Religious Values in Counseling (ASERVIC) and the American Association of Christian Counselors (AACC). He believes that a person's faith and spirituality are an integral part of their overall wellness and is committed to integrating clients' faith practices with their treatment when they desire.