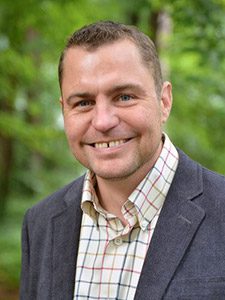 Dave Hughes
LPCA
Dave is a Licensed Professional Counselor Associate who earned his Masters degree in Clinical Mental Health Counseling from North Carolina State University and a Bachelor of Science in Psychology from Liberty University Online. A 15-year U.S. Army veteran, Dave teaches military resilience and suicide prevention in the Army Reserve.
Dave has extensive experience in working teenagers and adults who face a variety of wellness concerns including trauma, anxiety and stress, as well as identity and life transition struggles.
Dave believes in the power of human connection to create healing, growth, and foster resilience. His work is strength-based, resiliency-focused, and pulls primarily from two disciplines. The first is Somatic Experiencing®, a powerful tool for working with trauma, stress, and anxiety in the nervous system which emphasizes the mind-body connection. The second is existential-integrative therapy which emphasizes authentic choice and the cultivation of meaning in life.
You don't need to be anywhere other than where you're at to begin healing. No matter where you are, growth, resilience, and change are possible. Dave would be honored to begin the journey with you and be your traveling companion for as long as it's needed.