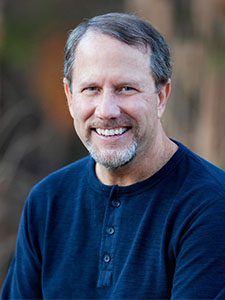 Doug Brigham
LCSW, SAP, CEAP
For more than 20 years, Doug Brigham has compassionately served as a full-time therapist. He has helped thousands of individuals and families struggling with a wide range of issues, including depression, anxiety, grief, relationships, addiction, parenting, self-esteem, crisis intervention, work issues and life transitions.
Doug, a Licensed Clinical Social Worker (LCSW) with a master's degree in Social Work from the University of North Carolina, has worked in various human services settings over the course of his career. These include child residential treatment, therapeutic foster care, a private high school and student psychological services at UNC-Chapel Hill and Triangle Family Services.
Also a Certified Employee Assistance Professional (CEAP) and a Substance Abuse Professional (SAP), Doug has extensive experience as an employee assistance therapist and assists people in need of SAP services for NC Department of Transportation violations.
Doug is friendly and approachable and carefully paces the counseling process. He's able to help people recognize their own ability to adapt, grow and bounce back from adversity and life's challenges. Using a variety of interventions, Doug applies behavioral, cognitive behavioral, solution-focused, problem-solving and motivational interviewing techniques to best help his clients.