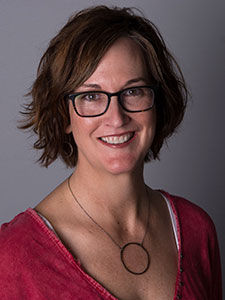 Tammy Blackard Cook, LCSW, CDWF
Pronouns: she/her/hers
Not accepting new clients at this time.
For more than 25 years, Tammy has worked as a Licensed Clinical Social Worker (LCSW) specializing in trauma therapy with adults. She holds a master's degree in social work from the University of Chicago. She works interactively with clients from a strengths-based and resilience-based perspective, knowing that we all bring our gifts and insights, as well as challenges.
Tammy trained with Brené Brown to become a Certified Daring Way Facilitator in Brown's The Daring Way™ work. In addition, Tammy is a certified practitioner in the Trauma Resiliency Model® (TRM), a mind-body approach that focuses on the biological basis of trauma and the automatic, defensive ways that the human body responds when faced with perceived threats to self and others. These certifications reinforce her ability to help clients build on their strengths and attain the personal growth they seek, as well as increase their resiliency and personal resources. In 2020, Tammy trained in Eye Movement Desensitization and Reprocessing (EMDR), which she uses to help clients reprocess traumatic and distressing life experiences. EMDR also allows her clients to incorporate more positive beliefs and feelings to help them move forward in their lives.
For the past several years, Tammy and her colleagues have been working on, reflecting on, and practicing how to become more anti-racist and how to understand the impact and influence of whiteness in their lives and the people they work with. In 2020, she helped start an online group where white and BIPOC gather together to delve into "somatic abolitionism," which is loosely defined as a way of healing from racialized trauma in both white and BIPOC bodies through individual and communal practices that collectively build resilience, discernment, and the ability to tolerate the discomfort that comes with confronting issues around race. For her, the process of understanding whiteness, deconstructing whiteness in herself, and working towards healing racialized trauma is life-long.